Q. What should be said in a eulogy? Who should give the eulogy?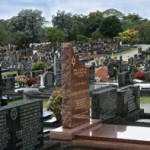 A. A hesped (eulogy) should bring benefit to both the dead and the living. It should delineate the deceased truthfully and tactfully. It should give comfort to the living at their time of loss as well as an exemplar as to how to commemorate the deceased in their own lives from now on.
The late Rabbi Jonathan Sacks says in one of his essays that no-one ever delivered a hesped saying, "Mr. X. What a man he was. He drove a Lamborghini, dressed in Armani, wore a Patek-Philippe, had a villa in Cap Ferrat and a pied-a-terre in Mayfair. This was a giant. We shall not see his like again."
Some people might think that it is material things like these which identify a person, but what a eulogy should address is the good deeds the person did for others, and the contribution they made to the life of the family, the community and the world.
The eulogy should not tell any lies or give the impression that the deceased was a saint. But it should emphasise the good points about the deceased. There is no human being who is perfect.
Who should give the eulogy? I recall an occasion when the one who spoke was the deceased person herself, who had tape-recorded a farewell message for her friends. Sometimes the appropriate person to speak is a relative or friend.
Generally it is the rabbi. But not every rabbi is competent to give a eulogy. I have sometimes been embarrassed at the way a colleague has spoken on an occasion of bereavement. A few examples: "He told me he had a lot in the bank"… "I know he had a hard time with his wife"… "I tink I met him vunce!" It is better not to speak if you don't know how and haven't done the appropriate homework first.
To whom is a eulogy directed? According to some views, it is God and not only the earthly family and friends to whom the eulogy should offer comfort. God has lost one of His creatures and He as the Creator needs support in His loss.