About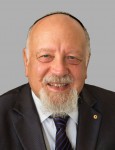 Rabbi Raymond Apple was for many years Australia's highest profile rabbi and its leading rabbinic spokesman.
After serving historic London congregations at Bayswater (1960-1965) and Hampstead (1965-1972), he was senior rabbi of the Great Synagogue, Sydney, from 1972-2005, and guide and mentor to many other synagogues and organisations.
Born and educated in Melbourne, he pursued further studies in London where he received his s'michah (rabbinic ordination) from Jews' College (now the London School of Jewish Studies).
Aside from academic qualifications in the arts, law, history, religion and education, he is a Doctor of Laws (LL.D) honoris causa from the University of New South Wales and Doctor of the University (D.Univ) of the Australian Catholic University. He is also an Honorary Fellow of Sydney University and is a recipient of the Distinguished Alumni award of the University of New England.
In addition to the pulpits he held in London, Rabbi Apple was a member of the Chief Rabbi's Cabinet and served as religious director of the Association for Jewish Youth, director of Jewish Chaplaincy at British Universities, chairman of the Jewish Marriage Council, and president of the Union of Anglo-Jewish Preachers.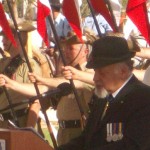 Rabbi Apple was an Australian Army Reserve chaplain for 15 years at the rank of Major. From 1988-2006 he was the Senior Rabbi to the Australian Defence Force, in addition to holding the position (for two terms) as chairman of the Religious Advisory Committee to the Services (the first Jewish representative to hold this office).
He also served as a chaplain to the NSW Police service and the Federation of Australian Jewish Ex-Service Organisations.
Among the variety of pedagogic and academic positions that Rabbi Apple has held are: Headmaster of the United Jewish Education Board in Melbourne (during which he pioneered correspondence courses for children living in the outback areas of Australia and New Zealand), vice-president and honorary director of the NSW Board of Jewish Education, and lecturer in Judaic studies at Sydney University and Talmudic studies at the University of New South Wales.
He is a Trustee and former Master of Mandelbaum House, the Jewish college at Sydney University, and has lectured at tertiary institutions in several countries. He is chair of Mandelbaum Publishing, which produces specialised Judaica.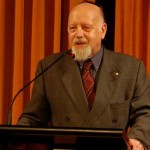 For 30 years he was a dayan (judge) and registrar of the Sydney Beth Din (rabbinical court). He has served as president of the Rabbinical Council of NSW, as well as president for two four-year terms and life rabbinic governor of the Association of Rabbis and Ministers of Australia and New Zealand (now the Rabbinical Association of Australasia).
Between 2016 and 2018 he served as president of the Rabbinical Council of America (RCA) – Israel Region.
Rabbi Apple is patron, past president and former journal editor of the Australian Jewish Historical Society, and has published a large number of historical studies on the Australian and British Jewish communities, a selection of which are available on this website.
For many years he was religious consultant to the Executive Council of Australian Jewry and the NSW Jewish Board of Deputies, as well as holding many other communal and public offices.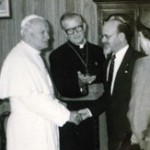 Interfaith dialogue has been a lifetime interest. While in England he held the position of chairman of the youth committee of the Council of Christians and Jews, UK, and was a council member of Jews, Christians and Muslims in Europe.
He is a patron of the Australian Council of Christians and Jews and was its joint president and chairman. He is a life member and former chairman of the NSW Council, founded the Christian-Jewish Luncheon Club in Sydney, served as a member of the Australian National Dialogue of Christians, Jews and Muslims, and was a member of the ECAJ's dialogues with the Catholic Church, Anglican Church, and Uniting Church.
He has addressed many interfaith conferences, has an award from the International Council of Christians and Jews, and is a lecturer at the Center for Jewish-Christian Understanding and Cooperation (CJCUC) in Israel.
In Freemasonry he is Past Deputy Grand Master, Past Junior Grand Warden and Past Grand Chaplain of the United Grand Lodge of NSW and the ACT and was a Grand Lodge lecturer for several years.
He is also an accomplished historian on the origins of Freemasonic rituals and symbolism and has published two books on the subject. He is the Past Master of Lodge Mark Owen in Sydney and is a member of a Masonic Lodge in Jerusalem.
He is the recipient of several national and civic honours. He became a Member of the Order of Australia (AM) in 1979 and was made an Officer of the Order of Australia (AO) in 2004 for "service to the community through promoting interfaith dialogue and harmony, to raising awareness of social justice, ethical and spiritual issues, and to the Jewish community".
He holds the Reserve Force Decoration (1990), the Australian Defence Medal, the Queen's Silver Jubilee Medal (1977) and the Centenary Medal (2001).
Now retired as a pulpit rabbi, Rabbi Apple lives in Jerusalem with his wife Marian where he spends his time in research, writing and teaching.
Rabbi Apple has published a number of books and monographs.
ABOUT OzTORAH
In 1995, Rabbi Raymond Apple inaugurated a weekly pamphlet to provide congregants at the Great Synagogue, Sydney, with insights into the weekly Torah reading. From 1997 the publication was distributed to a limited number of community members by email, and requests were soon received from Jews across Australia and worldwide to join its distribution list.
Today the OzTorah emails continue to inspire hundreds of people across the globe. Subscribers receive two emails a week: a short, pithy exposition on the weekly Torah reading that seeks to impart messages relevant to contemporary society, and an "Ask the Rabbi" forum focusing on Jewish practice and belief.
In 2007 the OzTorah website was launched, offering a comprehensive archive of the publication since its inception The site also includes many other articles and addresses by Rabbi Apple on the Jewish festivals and fasts, Jewish Australian and British historical subjects, Aboriginal reconciliation, interfaith issues, Freemasonic history and rituals, and many other themes.
OzTorah updates are also available on Facebook, X (Twitter), LinkedIn, Instagram and YouTube.
The Oz in OzTorah is a colloquial name for Australia and is also Hebrew for "strength". According to rabbinic tradition, Oz also refers to the Torah, for Torah has indeed been – and continues to be – a guiding source of strength for the Jewish people.
SITE CREDITS
Content: Rabbi Dr Raymond Apple AO RFD
Editing and adaptation: Benseon Apple
Site design, development and maintenance: Alastair Bor