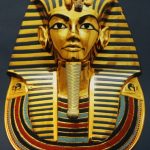 The first chapter of Sh'mot tells us that a new king arose over Egypt who knew not Joseph (Ex. 1:8).
The general view is that this means that all that Joseph had done for Egypt in time of bitter famine had been forgotten. Since the "new king" could mean a new regime which dislodged the previous government, it could be that the newcomers did not know Joseph personally, i.e. the new leaders had had no dealings with their predecessors.
There is a quite different rabbinic interpretation which says that the new regime "did not fulfil the decrees of Joseph": i.e. they were a new broom that swept out the policies which Joseph and his generation had introduced for the benefit of the Egyptian people.