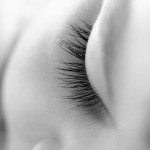 This sidra and last week's tell us a great deal about dreams.
The dreams are mostly concerned with events and phenomena in Egypt and reflect times of slavery and oppression. Living all day in circumstances of persecution the Hebrews almost automatically dreamed of persecution.
But the hard times are never the end of the story. No-one merely dreams that the future will always be a black nightmare. There is always the glimmer of hope, of the eventual coming of light when the darkness will roll away and a great destiny will unfold. That is Jewish history – the gloom that lifts and the glory that emerges.
The situation today is that Jewish population figures are on the rise, Jewish observance is increasing, and Jewish loyalty is deepening. This is our response to antisemitism and anti-Israelism. Chief Rabbi Hertz used to say, "The answer to more antisemitism is more Semitism."