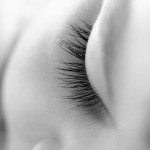 The greeting on Saturdays is Shabbat Shalom – a Sabbath of Peace, a peaceful Shabbat, a restful Shabbat.
Shalom rhymes with Chalom, a dream. At this time of year there are many chalomot, many dreams, in the Torah readings. Israelites in the Bible have dreams, gentiles have dreams.
There is a temptation which I can rarely resist to link Shalom and Chalom and to hope that one day we will all enjoy a Shabbat Chalom, a Sabbath when all our dreams come true.
There are the Pharaoh-like dreams which focus on material prosperity. There are the Joseph-like dreams which focus on status and leadership.
But the best dreams are the Jacob dreams which are about ladders reaching from earth to heaven, dreams that earth-bound human beings will see visions of heaven-bent thoughts and ideas.
My Shabbat Chalom dream is of a world in which man will gaze up to God for inspiration and bring down upon earth the heavenly blessings of harmony and tolerance.