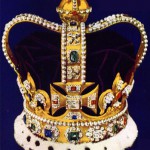 We are told in the sidra (Num. 22:4) that Balak was king of Moab ba'et hahi – "at that time".
The implication is that by the time the Torah was written, Balak was out of office or dead.
Rashi argues that Balak, though one of the princes of Moab, was not really worthy of being king and was only appointed as a stopgap.
The text does not say that he mounted a military campaign against Israel. Even though Joshua says (24:9) that Balak fought the Israelites, it seems that his way of fighting was not so much through conventional battles but by hiring Bilam to utter imprecations.
The result of his reliance on Bilam is well known, but the interesting thing is that he thought that being clever with words could be more effective than using weaponry.
In its own way this episode vividly indicates our current experience when hostile outsiders hover between warfare and what we might call wordfare.