Q. I don't believe in God but I still keep many of the commandments. Is this wrong?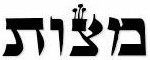 A. Abraham Joshua Heschel suggests several ways in which observance of the commandments can be judged.
One is that the commandment is the will of God: no other justification is necessary. Other perspectives are the aesthetic ("The commandments bring beauty to my life"), the symbolic ("They are symbols of great ideas") and the sociological ("This is what Jews do").
The difficult question is not what other Jews say about you but what God says (you would add, "What God would say if He existed").
There is a rabbinic passage in which God says, "Would that they forgot Me if only they kept My commandments": i.e. mitzvot have value even without conventional theology. David Hartman speaks of "the belief that God will not abandon Israel – which reflects His acceptance of human finitude and limitations" ("A Living Covenant", p. 274).