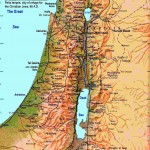 Israeli lawmakers have recently been grappling with the idea of legislation specifying that Israel is Jewish and democratic.
One aspect which has not received much attention is whether Israeli law is visibly Jewish.
From this week's sidra we derive a number of legal principles which my teacher, Rabbi Kopel Kahana of blessed memory, who was a scholar in both Jewish and civil law, strongly advocated as the basis of the legal system of a Jewish state.
In some respects Jewish law was not fully developed in the Diaspora, but in most areas it was and is highly sophisticated.
Rabbi Kahana's book on the subject covers both theory – jurisprudence, justice and ethics – and details, covering not only personal status but crime, torts, commerce, property, evidence, trusteeship, and so much else.
Some people object to Jewish civil law as the basis of a legal system: the religious wonder how a secular state can gear itself to God-given law, whilst the non-religious fear religious coercion.
In the end no-one can look at the Jewishness of the state without asking whether the law of the state has a Jewish flavour.