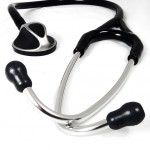 One of the great phrases of the sidra is directed to the physician. If an injured person goes to the doctor, rappo yerappeh – "he (the doctor) shall truly heal" (Ex. 21:19).
The physician is God's agent. The Divine Healer does not do everything Himself. He licenses human healers to support Him in helping the patient towards recovery.
(It is interesting to note that basically every professional is likewise doing God's work. Just as, for instance, God is E-l orech din – "God the Advocate", the human lawyer – orech din – is the Almighty's agent and answerable to Him).
It is said that a rabbinical spiritual leader was approached on behalf of a certain patient with the request to pray for the sick person because the doctors had given up on him.
The sage said, "The Torah has only authorised the doctor to bring healing, not to give up on the patient. I will certainly pray for the sick person, and you should too – but tell the doctor that he has to continue with his efforts. He has no mandate to abandon hope. It is God who alone decides who will live and who will die. Such decisions are not for the doctor."