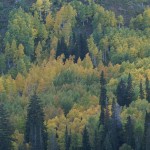 Q. Why does the Jewish National Fund say that it is a religious duty to plant trees in Israel? Why not say that the land needs trees without attaching religious language to the activity?
A. They say it is a religious duty for the simple reason that it is. The commandment of yishuv ha'aretz, "settling the land", includes planting trees.
"Dwell in the land" (Gen. 26:2, Psalm 37:3, etc.) is understood as saying, "Put up a dwelling in the land of Israel and also plant and sow" (Gen. R. 64).
This and other rabbinic passages speak of fruit trees, but Rabbi Shlomo Yosef Zevin pointed out that it is self-evident that "since trees clear the air, improve the landscape and benefit the land in other ways, their planting too is part and parcel of the general religious precept to settle the land of Israel".