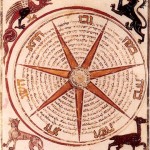 A large part of the Torah reading this week is concerned with the holiness pattern of the Jewish calendar, the series of festivals through which we re-experience the lives of our ancestors and celebrate the gifts and guidance of God.
The Vilna Ga'on used to say that the command, "Six days shall work be done" refers to the six major holy days of the Jewish year, Pesach, Shavu'ot, Sukkot, Rosh HaShanah, Yom Kippur and Shabbat.
Of course in one sense the connection with work is that it is not done, strictly so on Shabbat and almost as strictly on the festivals. But if the Ga'on speaks of work being done, he must have something else in mind, presumably the work of making each occasion special and memorable.
In a physical sense the work required to mark each day is done beforehand, but in an emotional, spiritual and cultural sense we have to invest the day with happiness and joy, with intellectual as well as spiritual content, with songs, psalms and prayers, with conversation with others about the theme of the day and with thanks to God for His gifts and greatness.