Q. Was it Greece or Israel that pioneered democracy?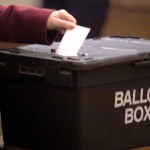 A. The conventional answer is Greece. But the so-called democratic way of Athens relied on a huge population of slaves without human rights.
Israel had a different principle. The Torah declares, "This is the book of the generations of man" (Gen. 5:1), every man, all men. Every human being was created in the Divine image.
God is the Father of us all. Equality, dignity and freedom are the right of every human. Even the supposed slave was a person of dignity whose freedom was assured in the seventh year. Not even the "stranger within the gates" was denied rights. No-one was a nobody.
That surely makes Israel the pioneer of democratic theory and practice!